OILFIELD JEWELRY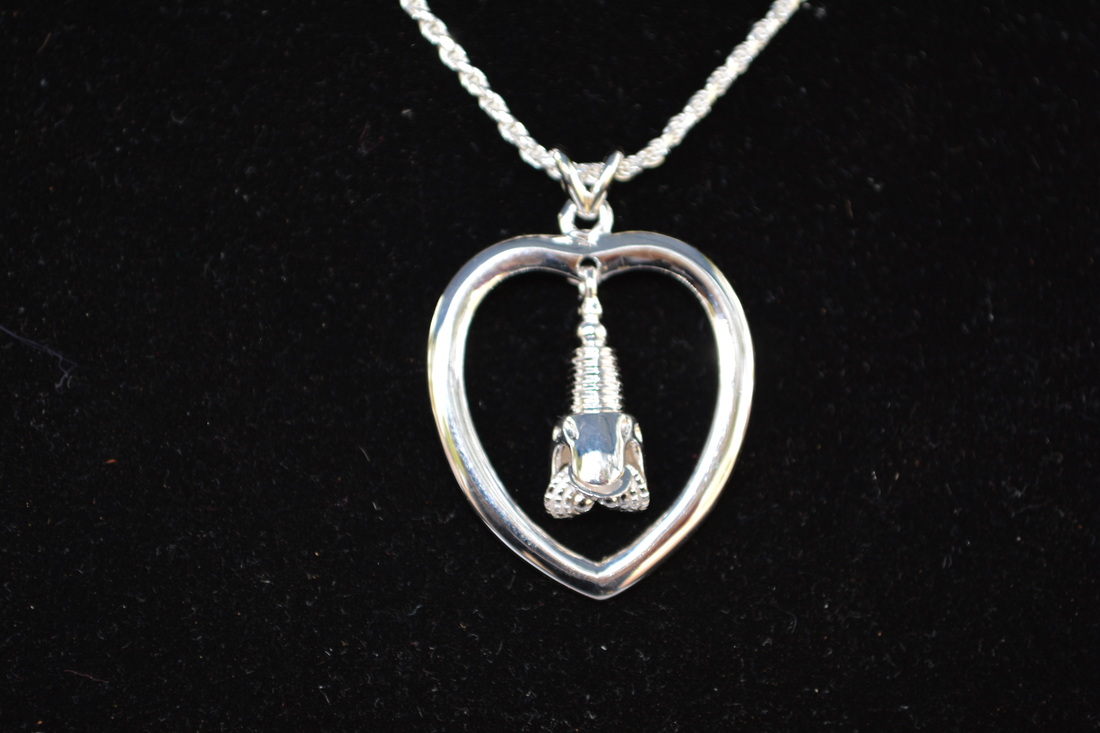 THE PERFECT GIFT FOR YOUR OILFIELD WIFE, GIRLFRIEND OR OILFIELD MOM!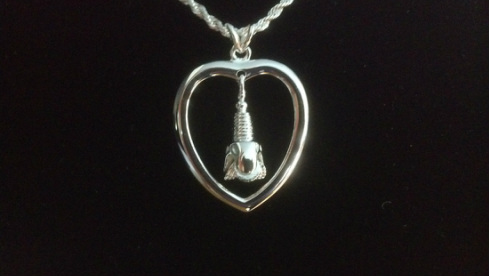 This is the only place you can find this beautiful piece! A tri-cone drilling bit inside of a heart - the cones turn. The heart measures 1 and 1/8 inches long, 1 inch wide (outside measurements) and the drill bit is 5/8 of an inch long. It comes with a 24 inch 1.5 mm chain. Both the heart and chain are .925 sterling silver. If you have a sweetheart or friend who's heart belongs to an oilfield hand, this is the ultimate gift! For a birthday, anniversary, any special occasion, or just to say I Love You! She will LOVE this necklace! Only $69.99 plus $3.50 shipping, for the pendant and chain! Get yours today! The discoloring in the photo is reflections - the silver is bright and shiny and beautiful - very difficult to get a photo without shadows in the shine of the heart. Guaranteed to be as described!
---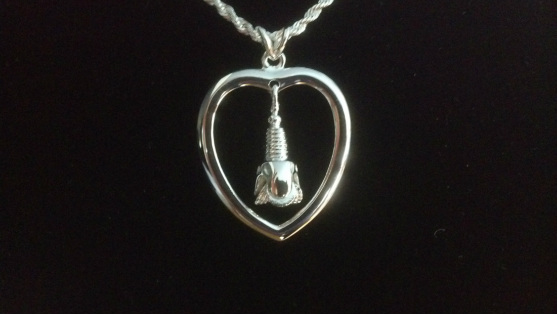 If you just want the pendant, you can order that separately right here for just $59.99 plus $3.50 shipping. Sterling silver one of a kind, designed by me just for the ladies of the oilfield! If she has your heart, this is the gift for her!
---